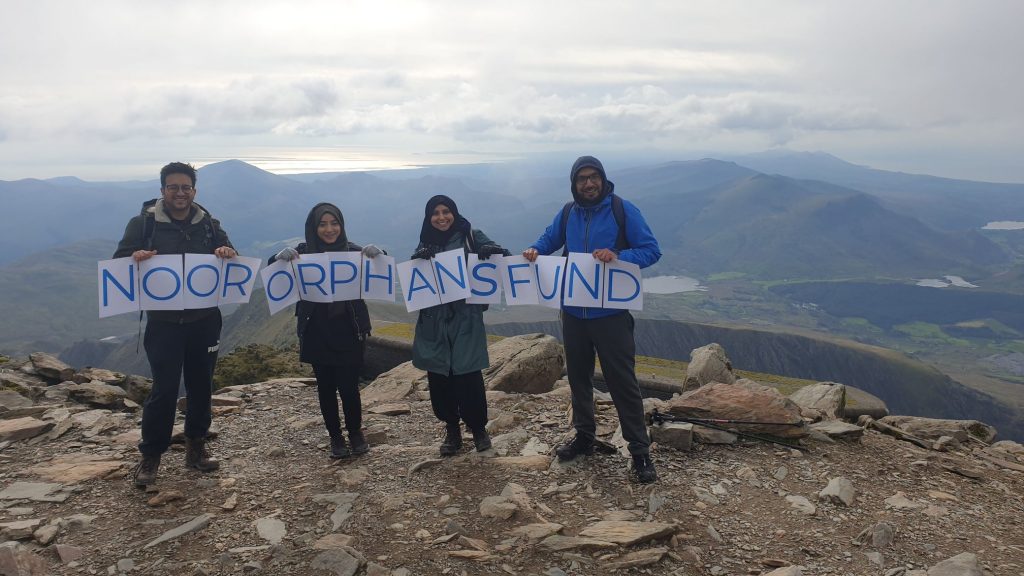 On Sunday, 4th October 2020 a group of dedicated Noor Orphans Fund fundraisers and supporters hiked 8 miles to reach the summit of mount Snowdon, – the highest mountain in Wales and England – to raise funds for the orphans and widows in Iraq.  
 
The orphaned families are now in desperate need more than ever and that is why this Muharram and Safar, Noor Orphans Fund has focused its fundraising efforts on acquiring more orphan sponsorships to enable them to reach out to more and more families.  
 
By donating towards Noor Orphans Fund's Orphan Sponsorship Programme you are helping orphaned families afford basic living costs such as food, clothes and other essential supplies. You are helping the orphans to thrive as well as providing them with hope for the future. Together with your kindness, we can make a difference to the lives of millions of children in Iraq. 
 
If you would like to do something similar to raise funds for Noor Orphans Fund please get in touch and we will be more than happy to help! 
 
It is not too late to donate towards this fundraising campaign! Please follow the link below to donate! 
Sponsor an Orphan