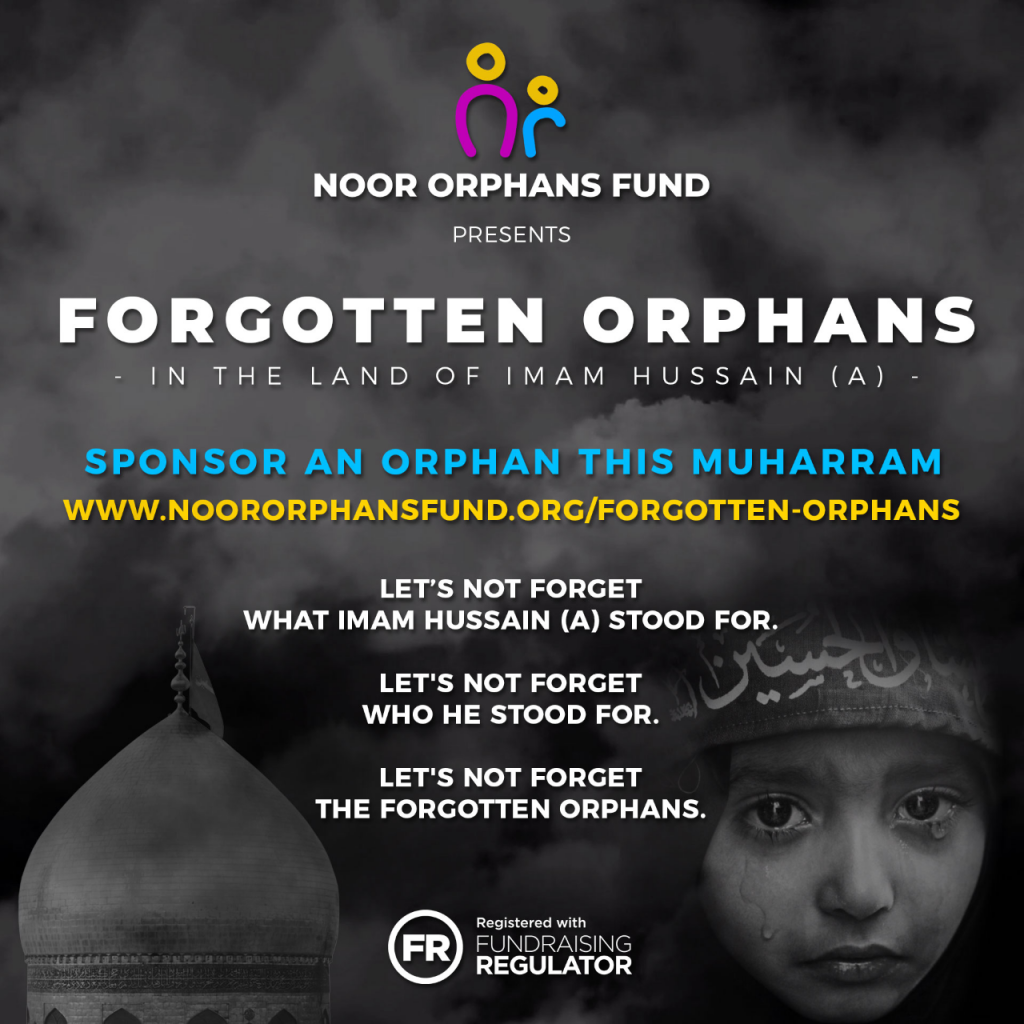 Thank you to all those who have signed up to sponsor an orphan this Muharram, you will be making a great contribution to the most vulnerable orphaned families in Iraq. There are still many orphans on our waiting list and it is not too late to support our campaign.
Children make up the majority of the 4.5 million Iraqis who have been pushed below the poverty line due to the impact COVID-19 has had on the economy. (UNICEF-2020)
Millions of forgotten orphans are living in the land of Imam Hussain (a). After years of continuous wars and hardship life is not getting easier for them, they need our help to ensure they can grow up in a healthy, safe and empowering environment.
Let's help the orphans reach their full potential.
While remembering Imam Hussain (a) and the orphans of Karbala this Muharram…
Let's not forget the forgotten orphans of Iraq
Let's follow the path of Hussain (a)
And sponsor an orphan today…
Co-sponsorship for £20/month
or full sponsorship for £40/month

If you are not able to commit to a monthly or annual sponsorship you can make a one-off donation to our sponsorship campaign.