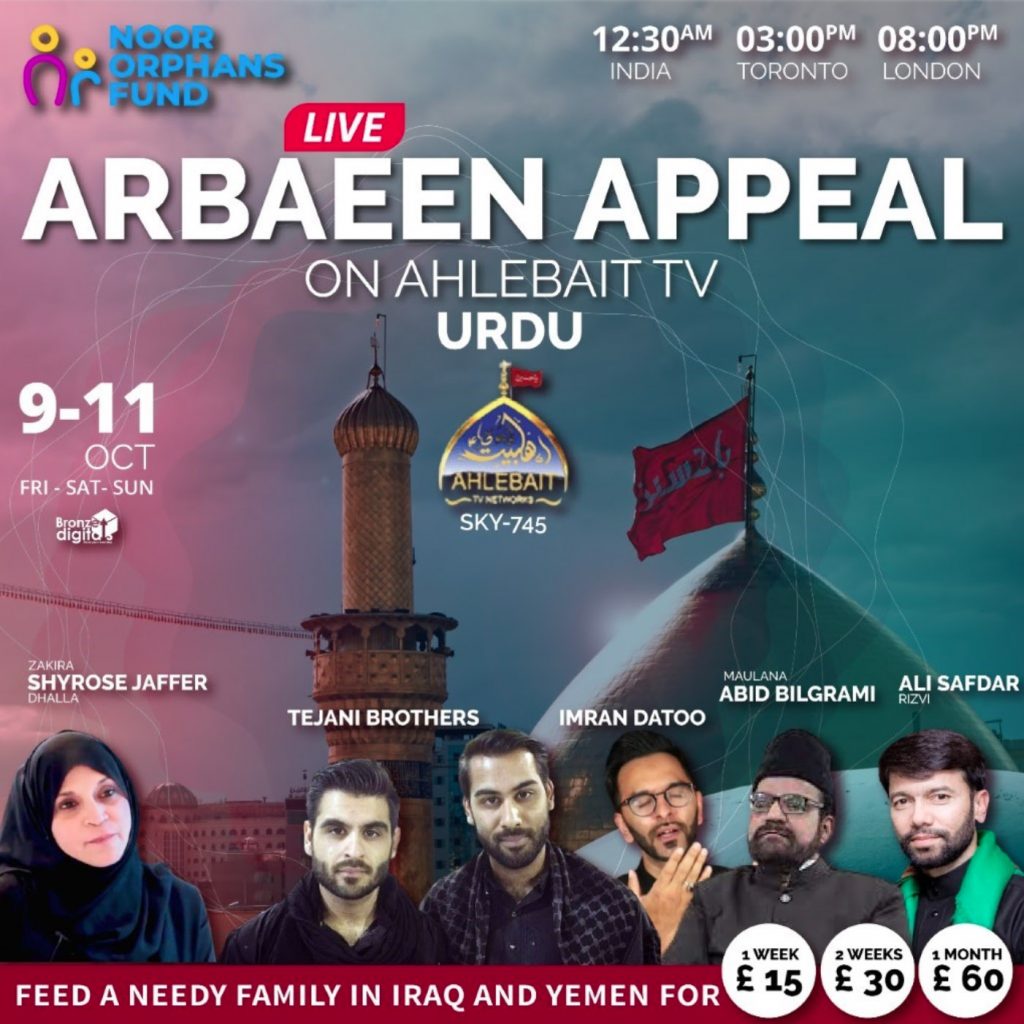 Noor Orphans Fund presented the commemoration of the 40th of the Martyrs of Karbala in 3 special LIVE broadcasts on Ahlebait TV from 9th to 11th October 2020.   
 
The shows included renowned scholars and presenters who helped us fundraise for Noor Orphans Fund's 'Feed the Poor' campaign. The presenters were all excellent and we were amazed to see the generosity of fantastic donors who called from all over the world!  
Many people called in to reiterate the messages of our duty to support and care for orphans and the vulnerable. We are fortunate enough to have exemplar role models in the Ahlulbayt and when we learn how they treated orphans and made sure they did their duty towards them as commanded by God – we need to ensure we do the same.
The fundraising evenings would not have been a success without our amazing volunteers who never cease to amaze us with their commitment and dedication to the orphans. In particular, we would like to thank Shah Abbas, Mohammed Sheikh and Neil Nasser for their relentless efforts in arranging this event and recruiting and motivating volunteers.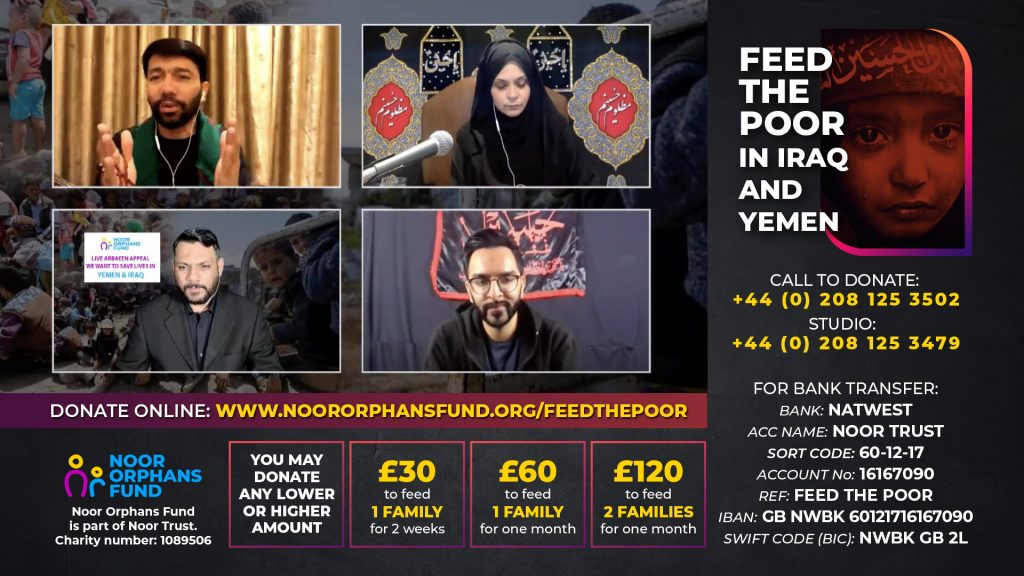 With the help and blessings of the Almighty, NOF managed to raise £31,000 over the three days and this will now be immediately used to feed those in need in Iraq and Yemen.  
If you would like to donate to this campaign please visit: https://www.nrf.org.uk/feed-the-poor