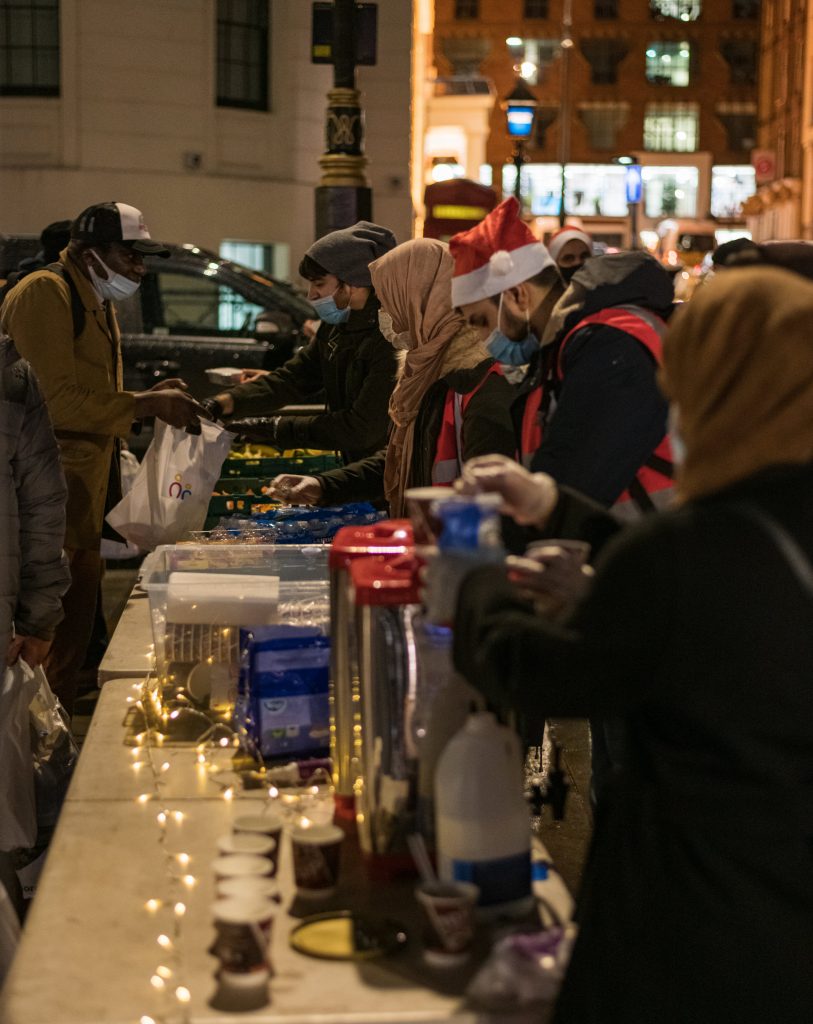 As Christmas is fast approaching, our team reached out to Who Is Hussain? – London to collaborate with them on their Christmas Food Drive. Who Is Hussain? is a global movement which empowers communities around the world to organise events for the common good. In the spirit of the festive season, Noor Orphans Fund provided mince pies, Christmas chocolates as well as an inviting hot chocolate stand! Together, we provided 130 food parcels and hot drinks to the homeless in Central London.  
Our team also collected clothes donations to provide to the guests, which included winter items such as jumpers and coats. It was lovely to see the smile on all their faces!
We also spoke to a lot of the beneficiaries and discovered a lot about their experiences and the effects that homelessness has had on their lives. Since the beginning of the pandemic, so many have struggled with basic necessities and the food drives were the only real source of food and drink for them.  
A huge thank you to Who Is Hussain? for collaborating with us.