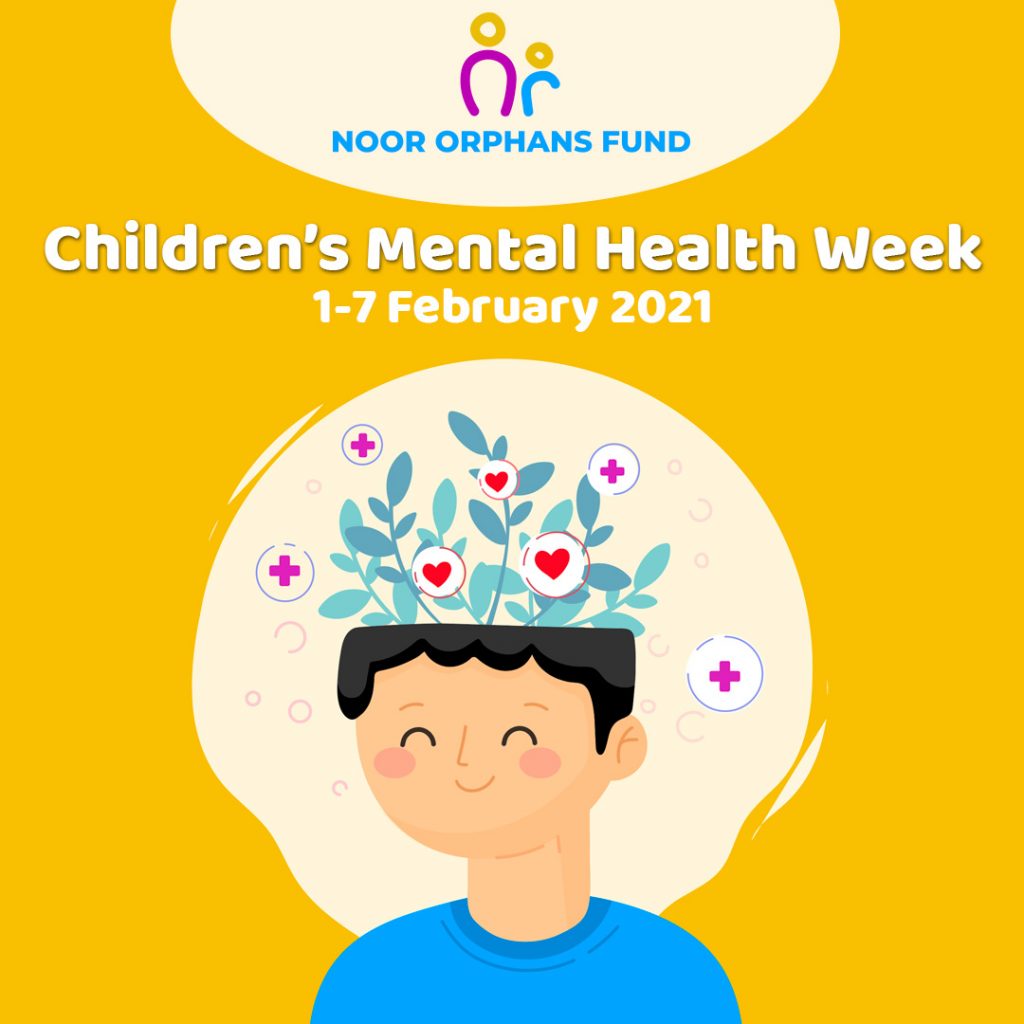 Children's Mental Health Charity, Place2Be has stated that around three children in every primary school class have mental health problems, and many more struggle with challenges from bullying to bereavement. This has only worsened due to the current circumstances with the pandemic.
According to Mental Health Organisation, COVID-19 has had a big impact on children and young people. Evidence has shown that many have been experiencing loneliness. Other factors such as worries of education and family life have also taken a toll.
Children's Mental Health Week (1st February-7th February) aims to support children so they do not go through this alone. Noor Orphans Fund are creating mental health wellbeing videos to help children and parents who are struggling with the effects of COVID-19.
Stay tuned!