"You shall complete the number [of days] and you may glorify God for his guiding you, and that you may be thankful."
The Holy Quran 2:185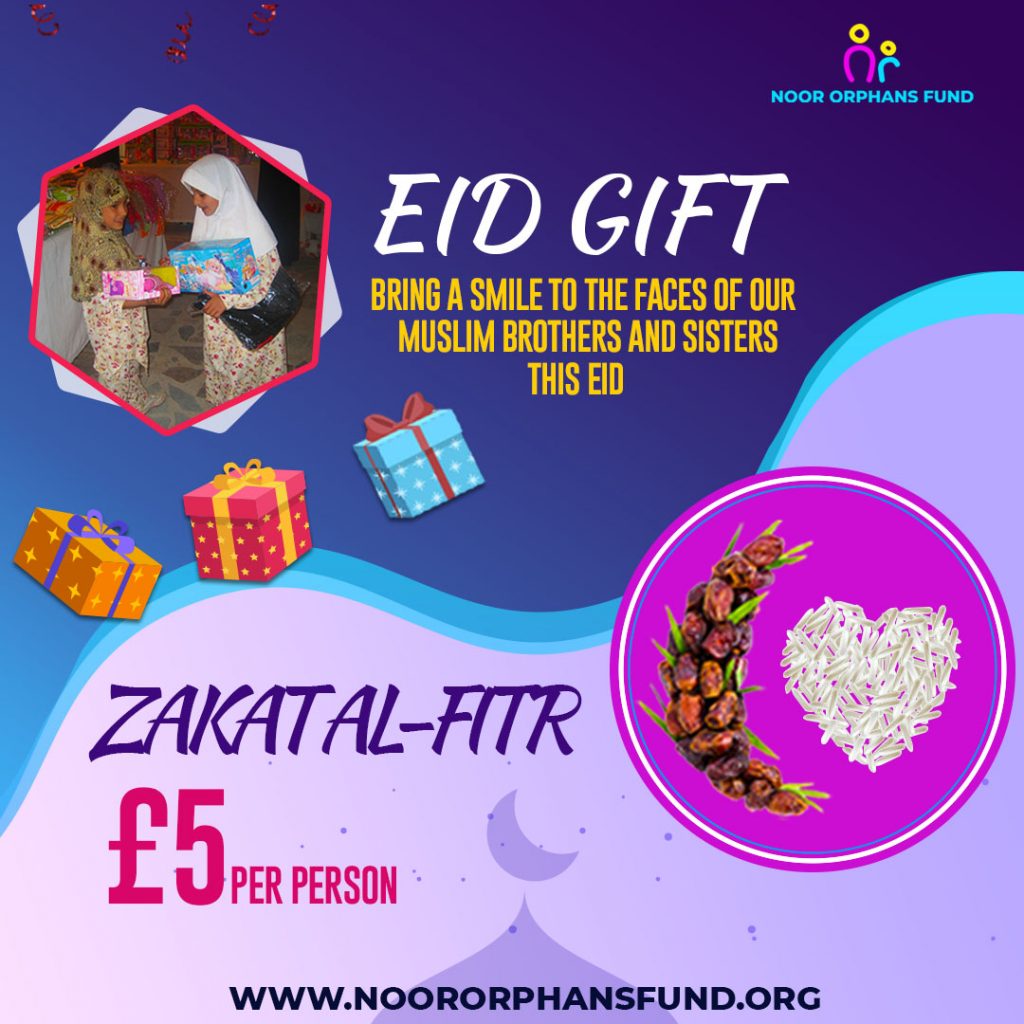 Eid Al Fitr marks the end of the Holy Month of Ramadan. Eid Al Fitr follows the final day of fasting and is usually celebrated over three consecutive days. On this day, Muslims all over the world unite in congregation and recite prayers shoulder to shoulder. Eid is a time of celebration and rejoicing with family and friends. Traditionally, Muslim families will visit family and friends, greeting each other with "Eid Mubarak" on this auspicious occasion.
Eid Al Fitr is also a day to give charity and remember those who are far less fortunate. Before Eid prayer at the end of Ramadan, it is obligatory for every able Muslim to pay zakat al-Fitr. Zakat al-Fitr is an obligatory charitable donation all Muslims are required to make during Ramadan and refers to giving charity in order to please Allah (swt) and giving to those who are less fortunate. The head of household can also pay zakat al-Fitr for their dependants. Zakat al-Fitr is usually paid during Ramadan and before Eid al-Fitr prayers so that the poor can also enjoy the day of Eid.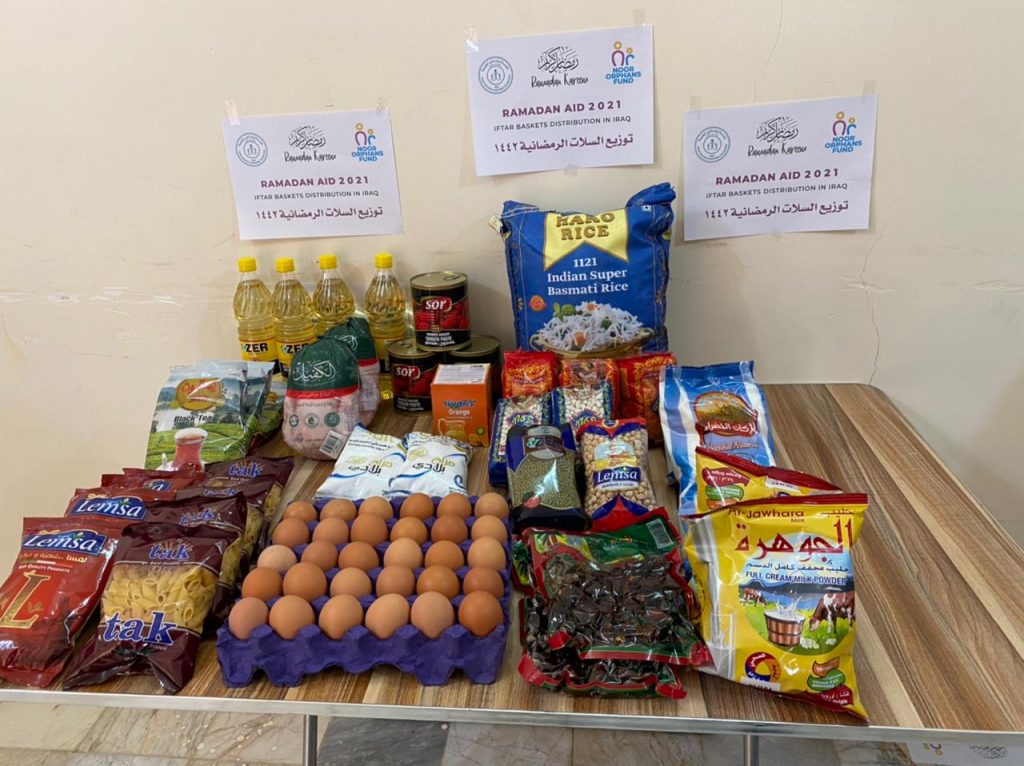 As the Month of Ramadan is coming to an end, let's take this opportunity to thank Allah (swt) for giving us the opportunity to fast and seek forgiveness in the Month of Mercy. We must also pray for the Muslim Ummah during these last few nights; our Muslim brothers and sisters all over the world are struggling and they need our prayers.
Whilst we prepare ourselves for Eid over the next few days, we should spare a thought for those who are not able to enjoy the occasion of Eid due to difficult living conditions and poverty. As we buy our Eid clothes and prepare our Eid feasts, let's remember the less fortunate and use this opportunity to give generously – to bring a smile to the faces of our Muslim brothers and sisters.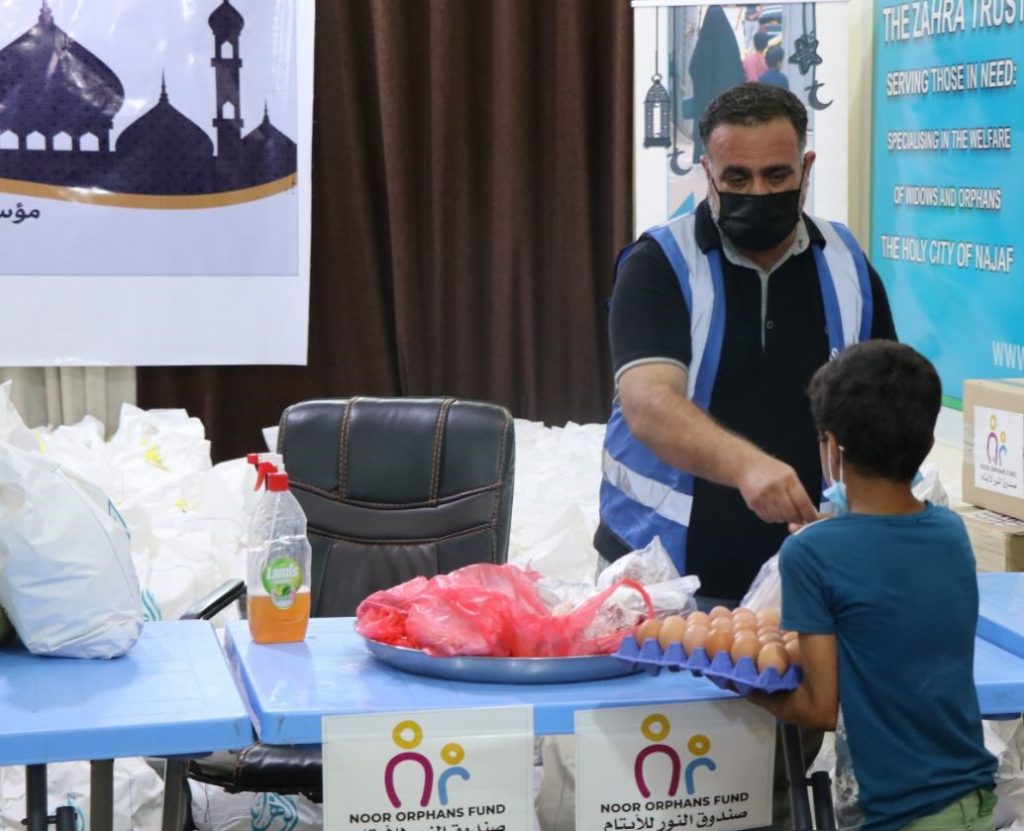 The amount given for Zakat al-Fitr is usually the value of one meal, which needs be received by the person in need before Eid prayers. It is therefore recommended that you make a donation as early as possible, during Ramadan.
Donate your Zakat al-Fitr through Noor Orphans Fund, safe in the knowledge that your donation will go to the orphans and needy people in Iraq and Yemen.