20 years ago in Northwest London, an idea was born and the story of Noor Orphans Fund began. Since then NOF has supported thousands of orphans in education, healthcare, housing, displacement, food supplies, winter appeals and much more.
We've learned so much along the way and whilst we wholly embrace our amazing history, we have now made big plans to transform our story…  
Rebranding
We have rebranded our charity with a brand new logo to reflect the new vision for the charity. The idea behind the logo was to create something that was simple and easy to remember.
What do we love about the new logo?
Everyone has a different interpretation as to what it means to them. Orphans are an emotive subject – looking after them is a duty for all of us and is one which the Holy Prophet and Imams consistently told us about.
In essence, the logo demonstrates the unique bond between an adult and child and their intrinsic relationship of protection and guidance. Neither is complete without the other and the value of their relationship is immeasurable. The logo spells out the word 'noor' and emphasises our central goal of helping those who need it most.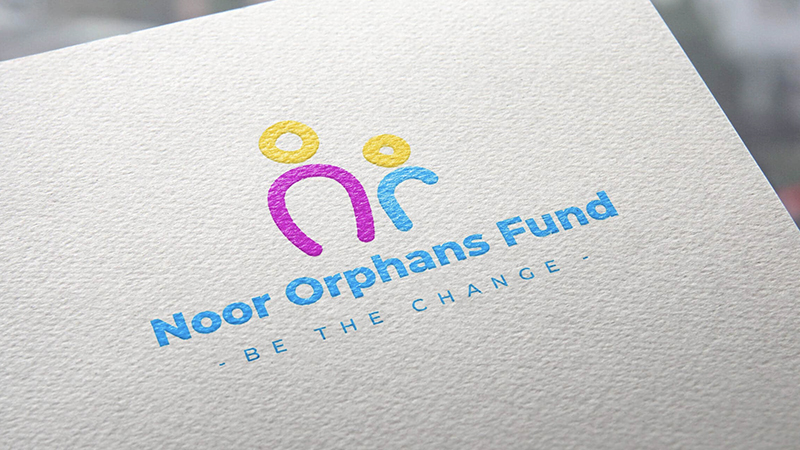 Brand-new interactive website
We are currently developing a new website that will contain exciting new features for our supporters. Please watch out for upcoming newsletters and follow us on social media for updates on the new website and launch date! 
More campaigns and projects
We are also busy expanding the breadth of our campaigns across the world and are working with partner charities to form crucial alliances which will achieve efficiencies and cost reductions in the work we do. 
Digital Marketing
We are moving towards more digital marketing and research and less print-based material to ensure we are future proof for the digital era. 
Technology
We are investing in technology and infrastructure to make sure we have access to the most up to date research and information concerning the people we will be supporting – and importantly – we will be involving the donors more than ever in our work. 

Our Promise to You
Noor Orphans Fund will continue to serve humanity and with your support, we will do as much we can to achieve change, justice, fairness and significantly expand our efforts in humanitarian aid.